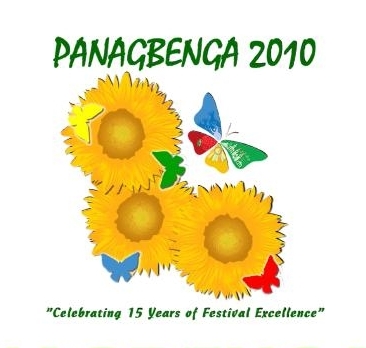 I know it's late to post the activities for Panagbenga! I just remember to post it for the traffic advisory!

PANAGBENGA 2010 CALENDAR OF MAJOR ACTIVITIES DATE DAY EVENT





February 13 Saturday Chinese New Year (this really cause traffic and delays for churchmates yesterday)
February 12-14 Legarda Rocks
February 14 Sunday Fluvial Parade (that's why, papa got stucked in traffic)
February 14 Sunday Camelot on the Lake
February 20 Saturday Let A Thousand Flowers Bloom
February 20-22 PMA Homecoming
February 27 Saturday Grand Street Parade
February 28 Sunday Grand Float Parade
March 1-7 Session Road in Bloom
February 26-28 Abanao Nights
Feb 1 - Mar 7 Market Encounter
March 6 Saturday Pony Boys Day

We're in Manila on Panagbenga's opening so hopefully we could watch the grand parade on feb. 28..